Happy Monday everyone! Welcome to your weekly dose of POCUS (last week replaced by ultra-rounds).
Before we get into the case I'd like to welcome our POCUS rotators for the month: Paul Cameron a CCW PGY4, and Erica Beatty a PGY4 Emergency Medicine resident from Laval. I'd also like to Thank everyone who made it out to POCUS Jeopardy last Thursday!
The Case: 
A 54M PWID (person-who-injects-drugs) presents to the hospital with altered LOC requiring intubation. The following AM one of his pupils is found to be fixed and dilated. The team starts hyperosmolar therapy; later in the morning, there is a sudden hemodynamic decompensation.  What do you think is happening based on the clips provided?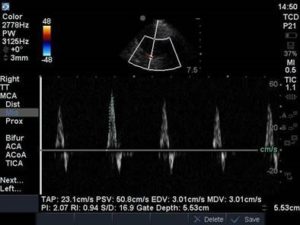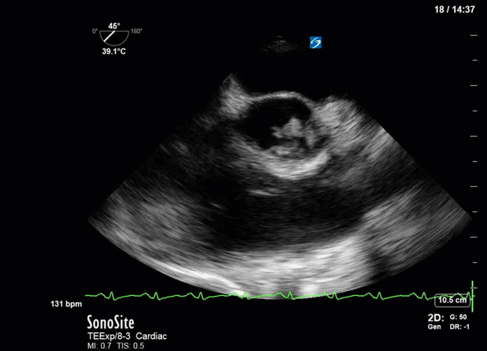 Last COTW: 
This clip is an abdominal-view of the right kidney from a 42M patient who had been stabbed in the flank. He initially presented to a peripheral hospital where his FAST study was called positive, but once he arrived in London it was called indeterminate.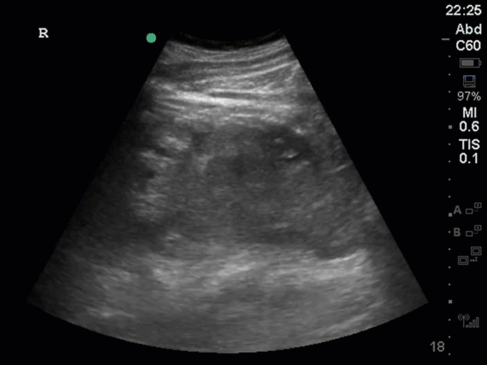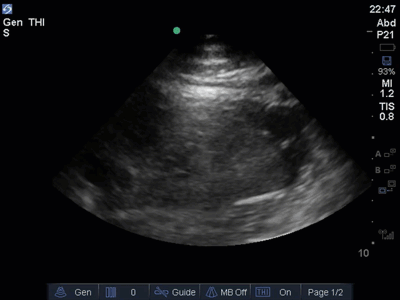 In this clip (and another from the same case), we see the double density of the kidney, but without its usual borders, instead, there is a complex, ill-defined soft-tissue/fluid density surrounding it.  This patient has a perinephric hematoma. It is not a true positive "FAST" study but demonstrates traumatic injury causing loss of definition of the kidney.  This patient also had a diaphragmatic injury and retroperitoneal hematoma requiring combined urology/general surgery for definitive management.
Until next time!
POCUS Team