I hope you all will join me in sending a huge shout out and thanks to Hailey Hobbs for the great COTW work and general POCUS awesomeness she's given us over the last year. She's leaving big shoes to fill and an even bigger hole in our hearts :'(
Now, enough of the waterworks, on to the ultrasound.
The Case:
A 74 year old male is transferred from the periphery where, shortly after presenting for acute shortness of breath and general unwellness, he collapsed. He arrives intubated, with an FiO2 of 100% and PEEP 10, his sats are in the low 80s, He is receiving 20mcg/min of Norepinephrine and, after adding 20 mcg/min of Epinephrine and 2.4Units/h of Vasopressin, his BP remains 70/50 with a HR around 100bpm. Xray shows a bilateral whiteout and EKG is unremarkable other than some mild diffuse ST depressions. Sounds like a job for Pocus no? What do you see based on these 2 clips? What more could you do to highlight the pathophysiology present?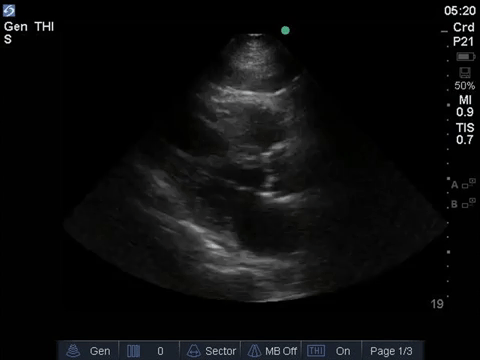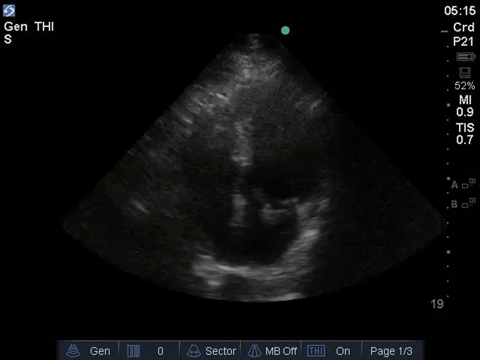 Last Week's Case:
As you can see, this man's gallbladder is not having a good time. Signs compatible with acute cholecystitis include:
Sonographic Murphy's sign
Wall thickness greater than 0.3cm (measured in the near-field of the gallbladder while making sure to be perpendicular to the wall to not artificially make it look thickened)
Pericholecystic fluid (especially if in non dependent regions)
These 2 last findings can be present due to other conditions commonly present in ICU patients (cirrhosis, ascites, hypoalbuminemia) so clinical judgment is a must.
90-95% of Acute cholecystitis is related to gallstones which generally will be near the neck of the patient's gallbladder when causing acute cholecystitis. This is shown here as the hyperechogenic structure in the far-field of the gallbladder with posterior shadowing (like you'd expect from bone).
Two final, more advanced findings shown here are a heterogenous fluid collection adjacent to the gallbladder with an hyperechogenic structure with posterior shadowing compatible with air. This reflects free air in the collection and signals a gallbladder perforation.
The patient went on to do well with antibiotics and cholecystostomy.