Critical Care Ultrasound Fellows
Alex is a practicing Intensivist in Winnipeg, having completed medical school and an Internal Medicine residency at Queen's University, followed by a Critical Care fellowship at the University of Manitoba. He was introduced to POCUS early in his career and gravitated to it to better connect with and understand his patients and their bodies. With a longstanding interest in Medical Education, he joined Western Sono for a Critical Care Ultrasound fellowship in 2022 to deepen his knowledge and expertise in the field. He has been known to bike everywhere, even in winter. Outside the hospital he loves to take off into the backcountry to hike, to ski, or go camping.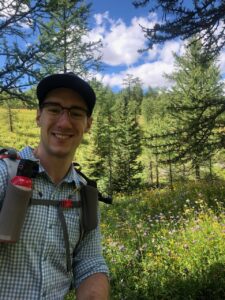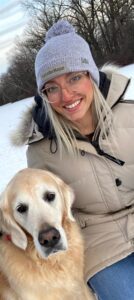 Erica, a proud east coaster from Newfoundland, studied medicine at The University of Queensland in Australia. She completed her core Internal Medicine residency at Queen's University and went on to complete a fellowship in Critical Care Medicine at the University of Manitoba. Her husband and loyal golden retriever, Sally, have followed her across the world and back to support her never ending pursuit of education.

Her interests include ultrasound curriculum development, medical education, gender equity in acute care medicine and resident wellness. In keeping with the theme of sound and harmonics, Erica has a musical past life as a singer-songwriter and, while in medical school, she produced a self-funded album titled Follow Your Dreams. She is now chasing her dream of completing a CCUS fellowship under the directorship of Dr. Robert Arntfield at Western University. Her goal is to inspire and educate acute care clinicians to incorporate CCUS in their clinical practice, raising the standard of care for the diagnosis and management of critical illness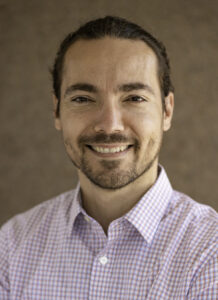 Apart from being the first U.S trained fellow to venture across the border to join our fellowship Michael is also the first pediatric trained fellow to join the program. Michael completed a combined Internal Medicine-Pediatrics residency program at the University of Illinois, Peoria, and completed his pediatric critical care training at Phoenix Children's Hospital. He is currently in Blantyre, Malawi as part of a Pediatric Critical Care Global Health Fellowship where he is involved in ultrasound related research.

Michael is originally from Nicaragua, where he hopes to one day help develop a pediatric critical care ultrasound program. Outside of critical care medicine and global health, he is a practitioner of the Afro-Brazilian art form Capoeira Angola. He also enjoys traveling with his wife and two children.

Favorite POCUS experience: Performing TEE and TCD to assist and help guide resuscitation efforts in the trauma bay. Additionally, I truly enjoyed the invaluable career development sessions with Dr. Rob Arntfield and the camaraderie with the other fellows and learners. Shout out to Juan and Ross!
Jason completed his medical school at McMaster University followed by his core Internal Medicine Residency and Critical Care Fellowship at Western University. His fascination with POCUS emerged during his critical care training while learning to use Transesophageal Echocardiography and TELUS in acute resuscitation. This continued to grow during his CCUS fellowship and the pandemic under the guidance of Dr. Robert Arntfield, honing his skills in the management of complex hemodynamics.

Outside of Critical Care Medicine Jason also has an interest in Healthcare Quality Improvement and is currently enrolled in the University of Toronto Master of Science in Quality Improvement and Patient Safety.  In his free time Jason enjoys travelling around the world and is always on the move.  He is continuing his academic pursuits this year in Auckland, New Zealand in the Cardiovascular Intensive Care and ECMO program. 

Favorite POCUS Experience: Using TCDs during acute resuscitation to confirm cerebral perfusion and consequently using TEE to help guide ECMO cannulation.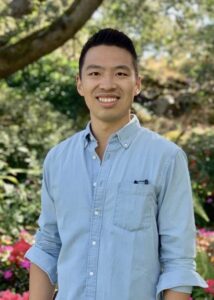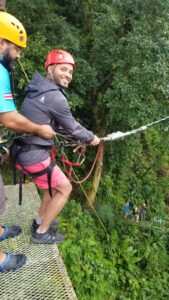 Zain completed his Internal Medicine Residency and General Internal Medicine Fellowship at Western University. He was first drawn to POCUS when he unwittingly identified blood in the pericardium of a patient admitted with a query STEMI who turned out to have an aortic dissection. From that moment onward he would try and use ultrasound any chance he had (albeit without much skill or knowledge). During his GIM fellowship he had the opportunity to do an ultrasound elective in the ICU under Dr. Robert Arntfield. That experience was transformative as it reinforced his passion for ultrasound and led him to pursue a fellowship in acute care ultrasound. That journey allowed him to develop the tools he needed to become a skilled practitioner and spread the "Gospel of Arntfield" to all the other loyal disciples of ultrasound. When Zain isn't actively participating in ultrasound education – you can find him outdoors either hiking, kayaking, spending time at the cottage or traveling the world.
Mike completed his core internal medicine residency and General Internal Medicine fellowship at Western University. His fascination with POCUS began during his first elective in CCUS during residency, and blossomed into a vocation under further guidance by Dr. Thamer Alaifan and Dr. Robert Arntfield. Mike's passions within POCUS are varied and include "putting Doppler on everything", as well as curating a pristine archive of the best scans he has encountered. Outside of medicine, you can usually find him cooking or enjoying a delicious meal with his family and friends.

Favourite POCUS experience: Having the privilege to spend every Friday afternoon learning, laughing, and eating in the company of like-minded individuals. Image review in the UltraLounge was where every great case could be discussed, acquisition could be critiqued, and POCUS knowledge could be disseminated in ways that made it the highlight of my week on a regular basis.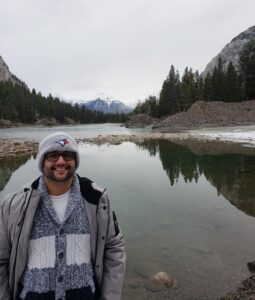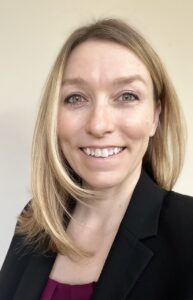 Melanie completed her General Internal Medicine at Western University. Prior to that, she did her residency at University of Ottawa in her home town. It was here where she first became interested in point of care ultrasound when she saw it being used with a water bath to help diagnose the cause of a sickle cell patient's joint pain. From there on her POCUS interests grew to whole body ultrasound and she loves learning new applications. She is now developing her own ultrasound program at the Montfort Hospital and recently launched the YouTube channel "POCUS In Practice" with co-fellow Drew!

Favorite POCUS experience: discovering the RIMP…and hanging out in the Ultralounge, scanning each other to teach each other new aspects of ultrasound
Mathilde is a PGY-5 in General Internal Medicine at the University of Ottawa. Mathilde completed medical school and her core medicine training in Montreal at McGill University before crossing over to Ottawa. Her first exposure to POCUS was at McGill in medical school where she saw the very beginnings of the UGME POCUS program. She has since continued to be fascinated with the application of POCUS in medicine and more specifically in Internal Medicine. Fun facts about Mathilde, she holds a law degree from a life before medicine, and bikes everywhere, a habit that she picked up growing up in Tokyo.

Favorite POCUS moment; first transcranial doppler where she realized that flow CAN actually be seen through the skull! Find her on twitter @MathildeGSimard for more favorite moments!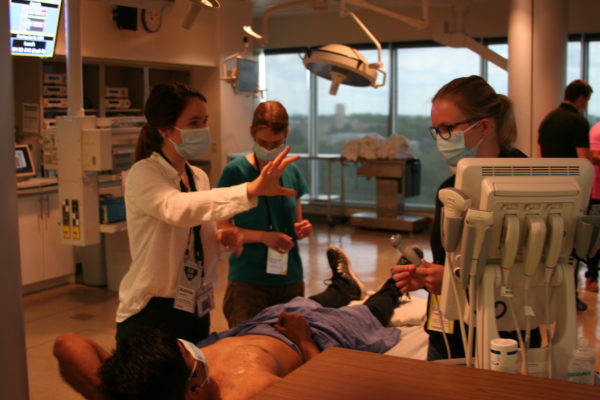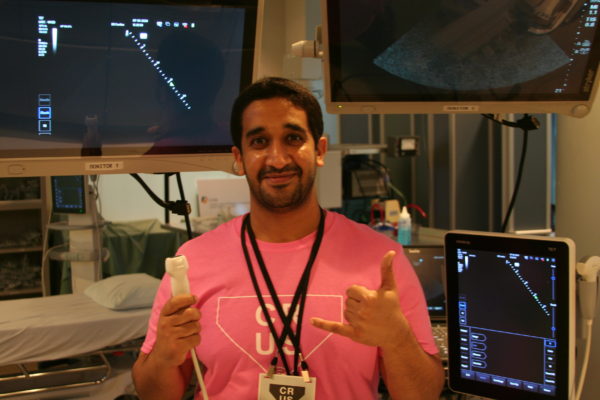 Bader received his medical education and training in Saudi Arabia, at the King Saud University in Riyadh. Afterwards, he went on to receive a Master's Degree in Public Health at the University of Miami. His main interest is in medical education, and he hopes to one day go back to Saudi Arabia to establish a critical care ultrasound program.
Matt grew up in Nova Scotia before heading to Ontario in 2003.  He completed his MSc. in Physical Chemistry in 2009 before switching gears and entering the world of medicine.  Matt completed his residency in Emergency Medicine and Fellowship in Critical Care at Queen's University before joining Western for the Critical Care Ultrasound Fellowship. Outside of medicine, Matt can be found training for the odd triathlon, or struggling through a round of golf.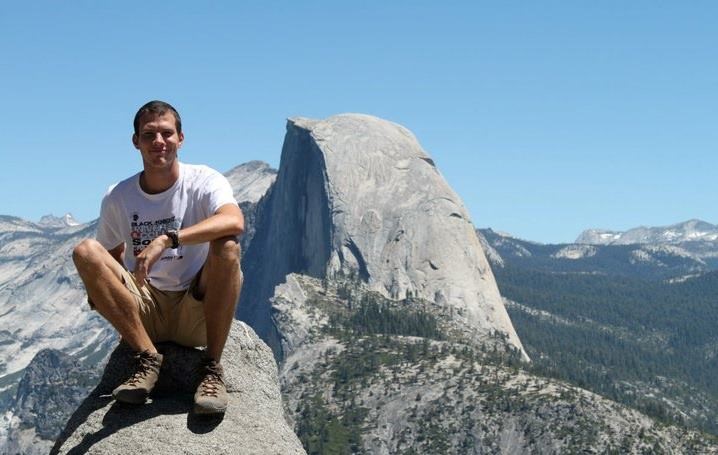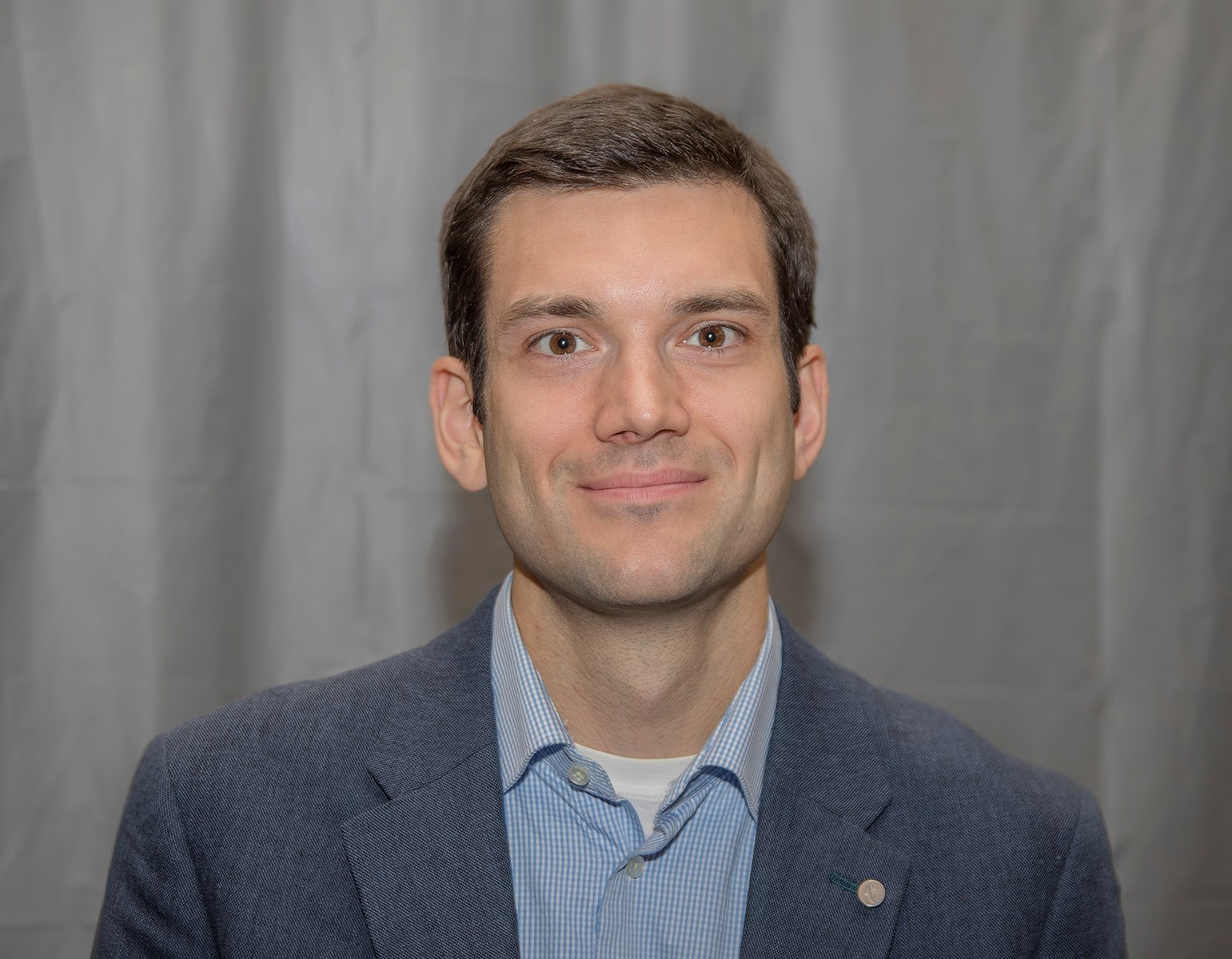 Marko completed four years of internal medicine residency at Dalhousie University in Halifax, NS in 2017 and is currently a PGY6 critical care resident also at Dalhousie. His POCUS interests include diastology and the role of POCUS in patients weaning from mechanical ventilation. Other clinical interests include critical thinking and diagnostic error, mechanical ventilation and quality improvement. He is a novice "tweeter" and enjoys disconnecting and camping anywhere across Canada.

Favourite POCUS experience: Having a patient with prolonged vent wean, write "seeing is believing" on his communication board to me, after I led a bedside lung POCUS teaching session with him.
Katie is a 5th-year fellow in General Internal Medicine from the University of British Columbia. She is spending a year doing POCUS training, of which 6 months are here at Western in the role of CCUS fellow. Follow her on Twitter for cool ultrasound clips and more at @katiewiskar.

Favourite POCUS experience: Nerding out over POCUS clips every Friday afternoon in the Ultralounge. Where else can you spend 3 hours talking about hepatic doppler or dynamic LVOT obstruction?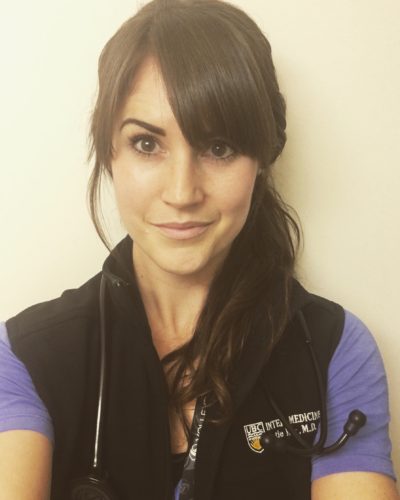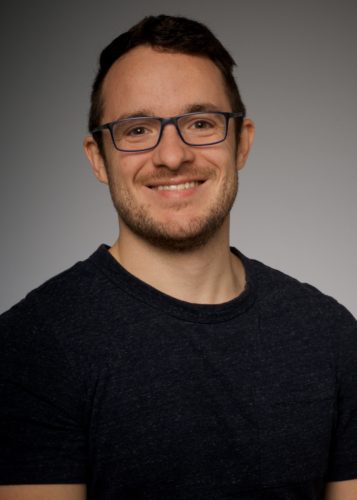 Dany is from a small town in rural northern Québec and trained in General Internal Medicine at the Université de Sherbrooke. Caring for people in remote northern communities and managing patients crashing in the middle of the night demonstrated that resources are often scarce – and that point of care ultrasound is key to better patient care. Naturally, he migrated west to the mecca of POCUS teaching and education at Western University where he completed his Critical Care Medicine residency, as well as a fellowship in Critical Care Ultrasound. Dany now practices Critical Care and Internal Medicine at the Hôpital Charles-Lemoyne in Longueil, Québec, where he also teaches point of care ultrasound.

Favourite POCUS Experience: 5am in MSICU. New patient, he's dying… Transferring doc says pneumonia but it doesn't fit. His vitals – crap; his lungs – white. Time to turn to the probe. His mitral valve is flail! We can fix this! He's going to live! That's when I saw POCUS could save a life.
Hailey completed her medical school at NOSM in 2012, followed by internal medicine at Dalhousie University and Critical Care medicine at Western University in London. In addition to POCUS, she has an interest in healthcare quality improvement and is currently enrolled in Queen's Universities Master of Science in Healthcare Quality and Patient Safety. Hailey is presently working in Kingston, Ontario in the Department of Critical Care Medicine.

Favorite POCUS Experience: The banter at the Friday image review sessions was always a highlight of the week, but two of her most memorable POCUS experiences were performing an endoscopy-guided TEE with Dr. Fortin, and trialling new POCUS techniques like esophageal ultrasound for NG placement, or TELUS.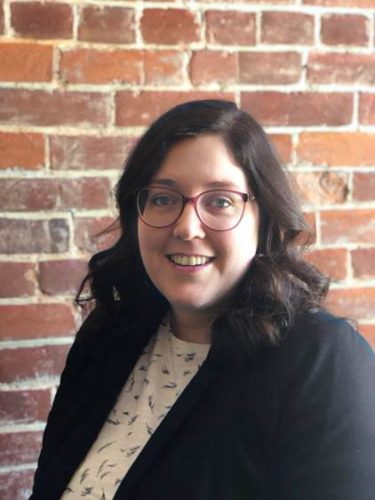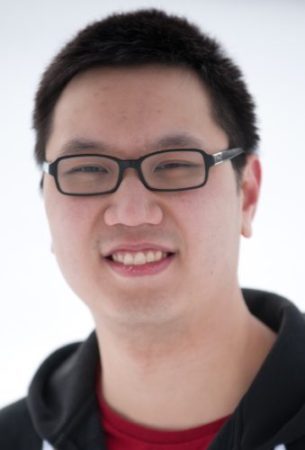 Dr. Lau received his honors BSc from the University of Toronto, medical degree from the University of British Columbia, and completed his internal medicine residency at the University of Alberta before coming to Western for his Critical Care Fellowship. His special interests are educating people on the importance of critical care and resuscitation medicine, as well as to the uses of advanced point-of-care ultrasound applications. He also enjoys research in the fields of system flow optimization and cost-savings analysis.

Favorite POCUS Experience: My favorite experience in POCUS was training in "whole body ultrasound" (advanced TEE/TEE, lung, vascular: DVT, carotid, venous access, abdominal: renal/hepatic/biliary/aorta/OB/GYN/FF, MSK, head/neck/airway) and the opportunity to research and publish on transcranial Doppler ultrasound. Becoming a testamur/diplomate of the National Board of Echocardiography (Examination of Special Competance in Critical Care Echocardiography) was also an amazing POCUS achievement.
Dr. Brian Buchanan graduated from the University of Alberta with a BSc (hon) in Human Physiology in 2006 and MD in 2010. He went on to complete training in Internal Medicine (Dalhousie University, 2014) and Critical Care Medicine (McMaster University, 2016). Additionally, Brian completed concurrent training in critical care ultrasound and echocardiography (Western University, 2016). He is completing a Masters of Medical Education (Dundee University) with a focus on training, competency and quality assurance in critical care ultrasound (CCUS). Brian was hired by the University of Alberta in 2016 as a faculty intensivist in the Department of Critical Care Medicine. He also began the role of flight physician with the Shock Trauma Air Rescue Society (STARS) in May 2017. His main research interests are curriculum design and ultrasound education and has been leading an Edmonton-wide initiative in CCUS, titles the "ABaCCUS" project (www.ABaCCUS.ca).

Favorite POCUS Experience: Not so much a favorite ultrasound experience as it was serendipitous opportunity. I had just finished completing training in internal medicine and had started in critical care medicine at McMaster University. I had taken a few unconventional electives in IM, which permitted me to set aside ~6 months of time from my ICU fellowship to take on an additional focused competency. I had met Rob at the annual CRUS conference and was immediately awe-struck by the entire experience. Although I came with some prior echo experience, CRUS started the split that tore a hole in my conceptualization of clinical examination. Also….Dr. Arntfield. A consummate professional and a uniquely skilled individual—a personality that wields a strong gravitational field. After some back and forth between Rob and my program director at that time, we decided that we could make this CCUS fellowship happen. To my surprise, the ensuing training and support would indelibly shape my career in ways I could not have imagined.