The Case
Hi everyone! This will be the last COTW for 2019 before we take a short holiday break.  We will pick it back up in 2020 with more great cases!
This is a 70yo F with a recent diagnosis of left sided lung cancer. She presented with hemoptysis and was subsequently admitted to the ICU for monitoring.  There she was found to be tachycardic at 120bpm and had reduced urine output. The patient had no known cardiac history and no previous echocardiogram on file. The POCUS team performed a focused echocardiogram, given that she was a newly admitted patient with ongoing tachycardia. 
Have a look at the images below. What do you think?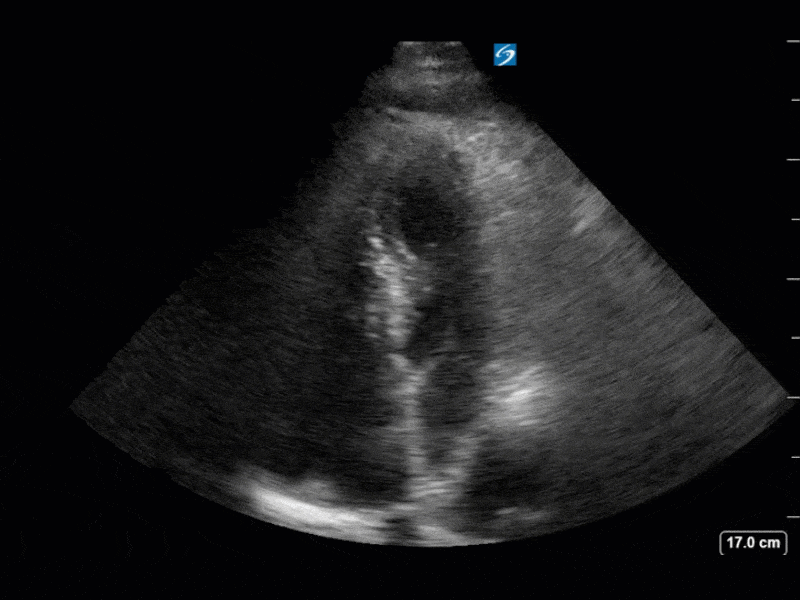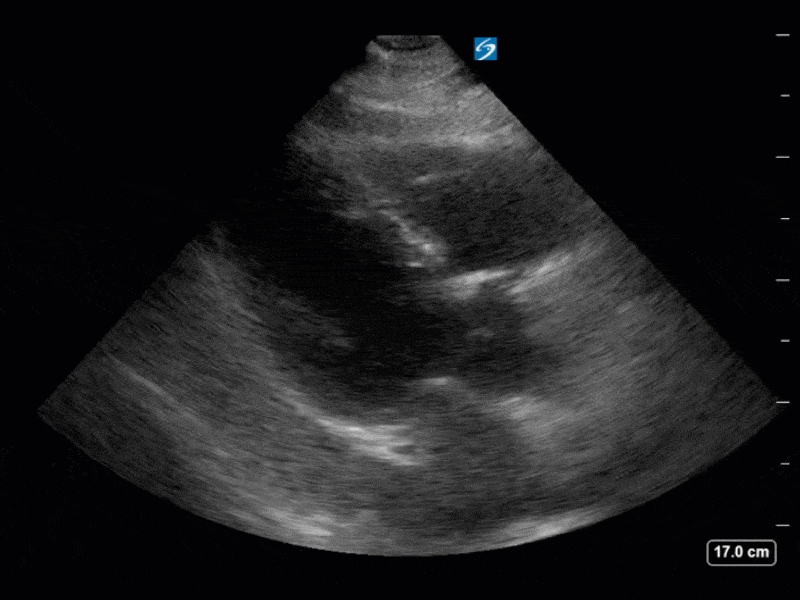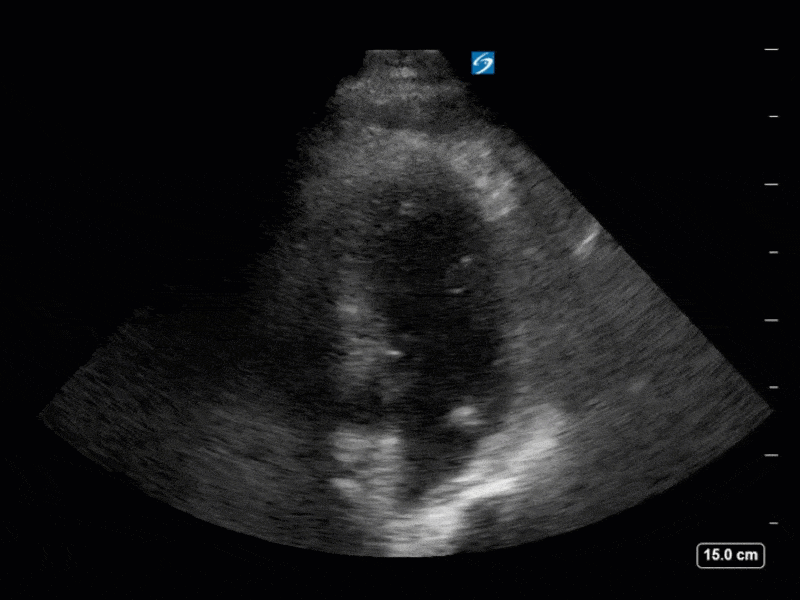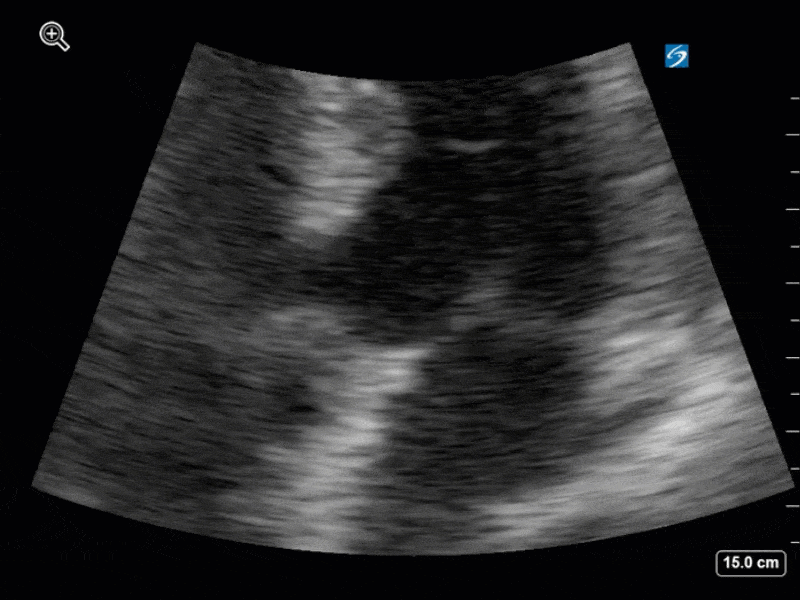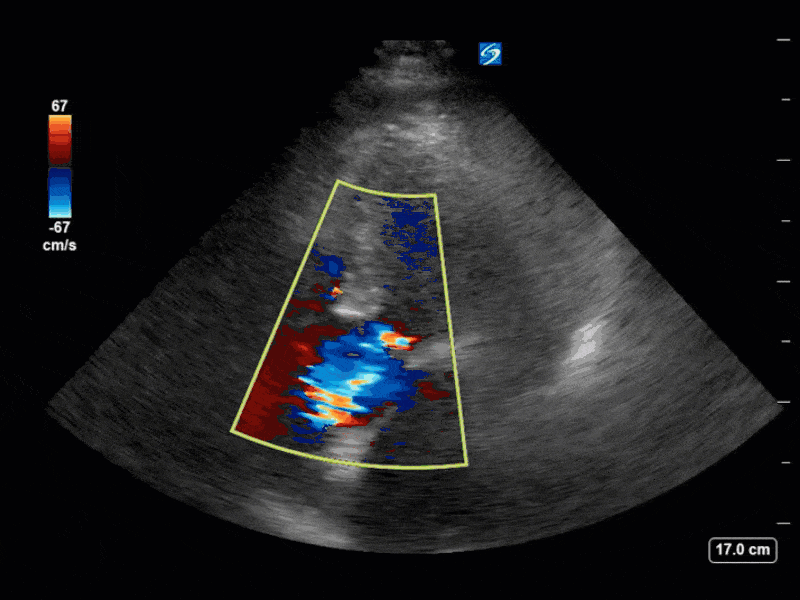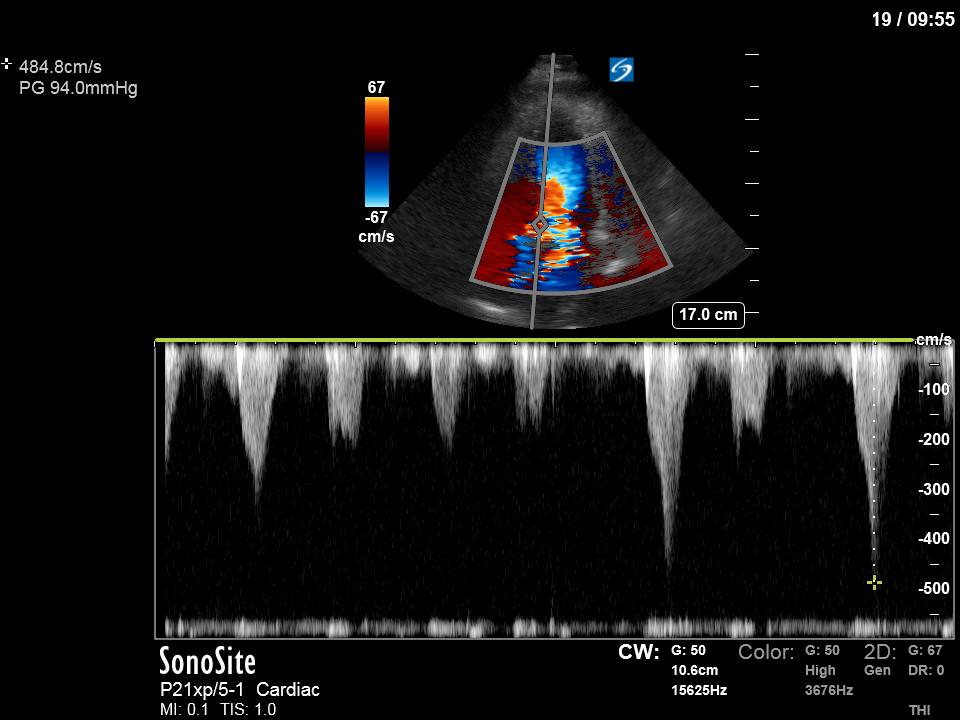 If you've been following along the COTW series, you might have picked up on the key finding here pretty easily. This is another case of systolic anterior motion (SAM) of the mitral valve and highlights that this can be a relatively common occurrence in the ICU!
Although not fully assessed, the LV has findings consistent with concentric LV hypertrophy. This, plus the combination of her tachycardia, and relative hypovolemia created a substrate for SAM. See a still image below showing the extent of dynamic LVOT obstruction as a result of the SAM. The initial gradient of 94mmHg is quite high and could have ultimately led to hemodynamic collapse if appropriate steps were not taken.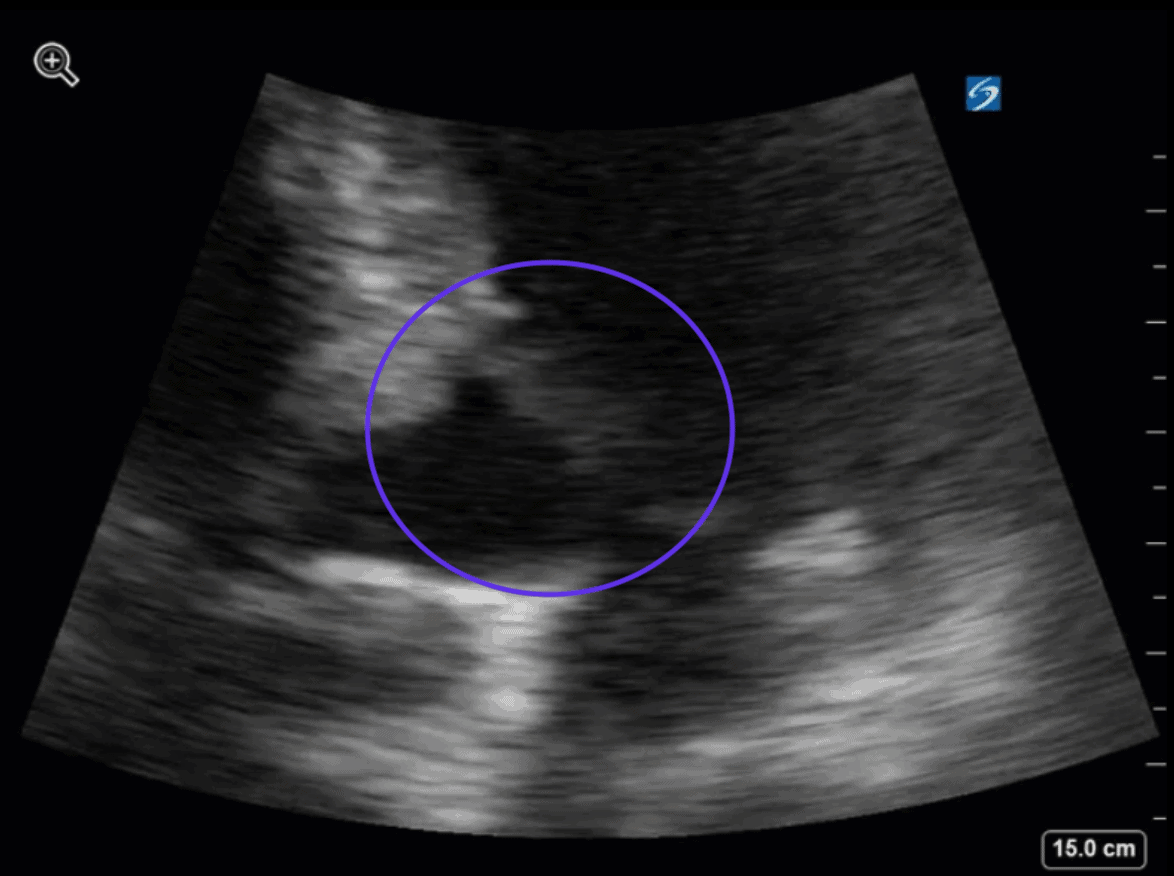 Luckily, however, this was picked up on, and the patient was further fluid resuscitated, and beta-blockade was initiated. A repeat POCUS two days later shows improvement in the SAM (see below), and a much lower gradient of lesser potential hemodynamic consequence.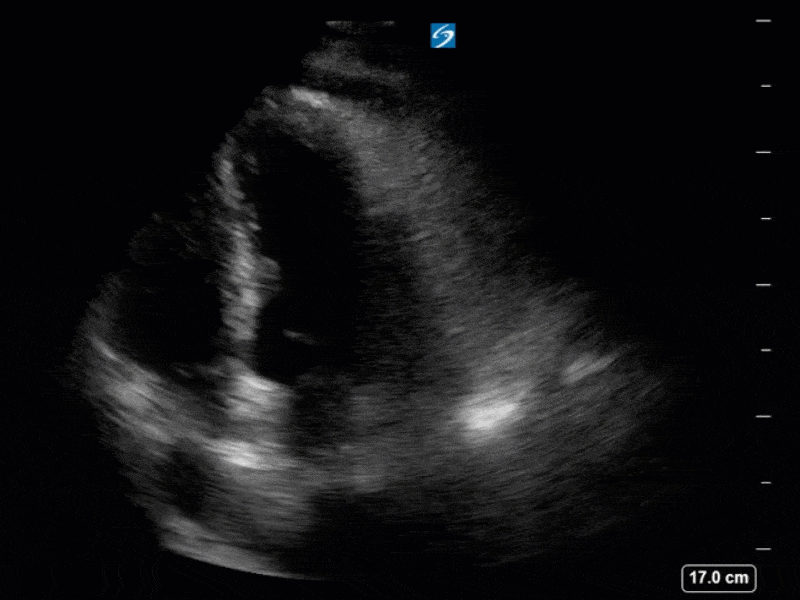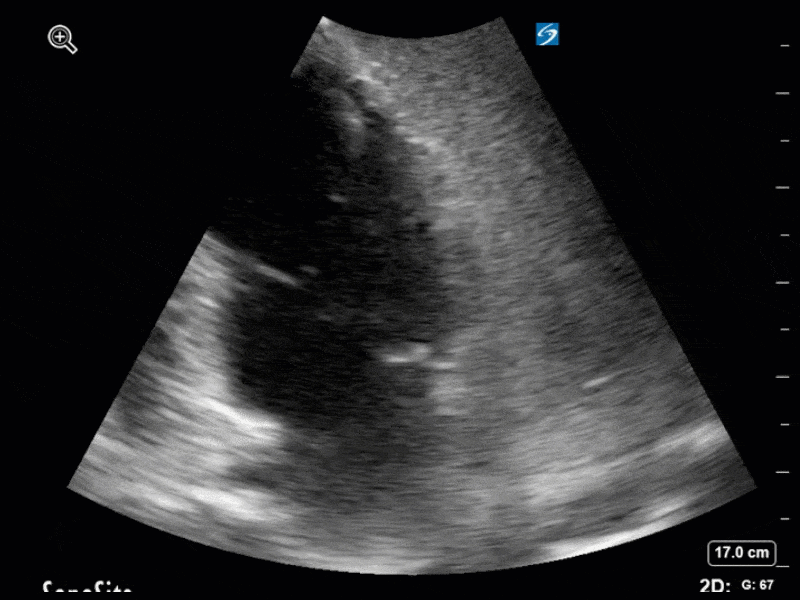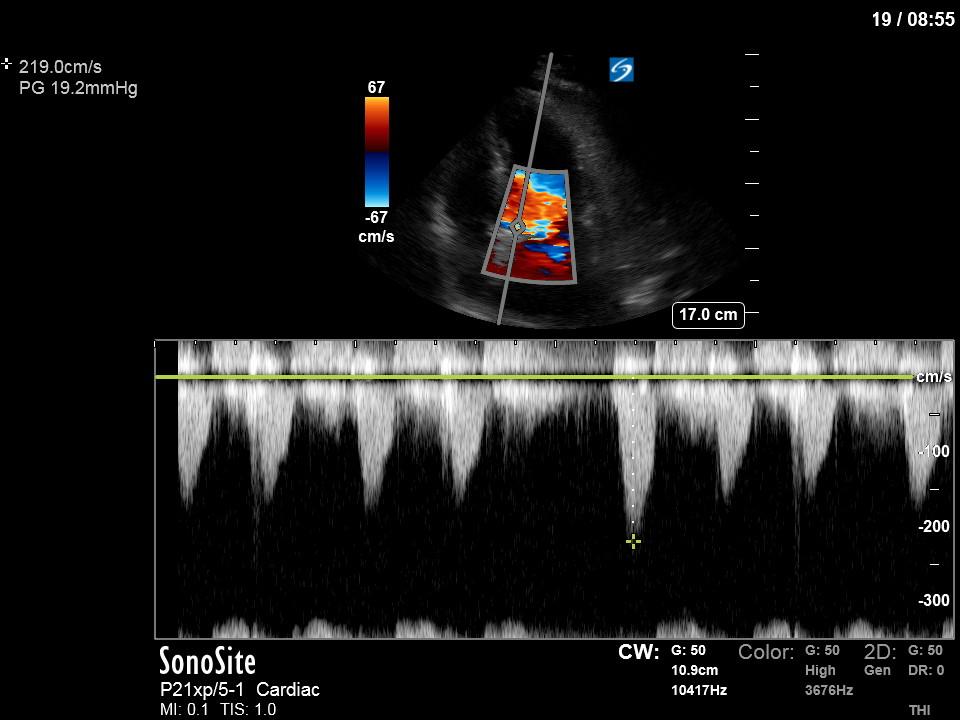 You can go back to previous weeks in the last few months for other cases of SAM and for more detail on its diagnosis and management! 
See everybody in 2020!